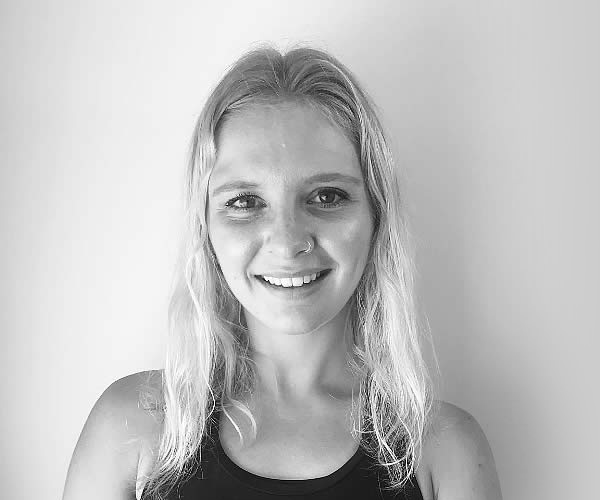 Gaby Hayward
Personal Trainer
Areas of Expertise
Nutrition
Running specialist
Pre + post natal
Female health and hormones
Gaby takes a holistic approach when it comes to training her clients, addressing their exercise, nutrition and lifestyle to work towards the happiest and healthiest version of themselves.
Having left behind a stressful career in television production, she's experienced first-hand how difficult making time for health and fitness can be and empathises with clients, whilst helping them to make a change and stay on track.
From her experience as a nutritionist, Gaby understands that client goals are harder to achieve without addressing their diet. Gaby implements a behaviour-based model that promotes skill building, daily practice and actions to effectively improve your lifestyle and eating habits in a sustainable way.
Gaby practices what she preaches – as a long distance runner she's had to work on her nutrition, lifestyle and training to get ready for her marathons and has gained a wealth of knowledge in the process. Gaby has completed some of the major marathons in Europe and has ventured into the ultra marathon world, coming fourth female in the Jurassic Coast 55km race.
If you're preparing for a race, Gaby offers bespoke running programmes alongside strength and endurance training to bulletproof your body for the miles ahead.
Exercise during pregnancy is important for the health of both mum and baby. As a qualified pre and post natal coach, Gaby will programme a safe and enjoyable workout for you from pregnancy through to birth and beyond. She will modify the exercises as your body changes, whilst strengthening areas like your core and pelvic floor.
Gaby has an interest in female health and hormones, and supports those clients experiencing hormonal changes and the impact this has on their fitness journey.
To find out how you can train with Gaby, please get in touch with our client services team at enquiries@mattroberts.co.uk.