Mayfair Pilates
Mayfair Pilates was born out of wanting to provide high quality movement through Pilates to help improve your life.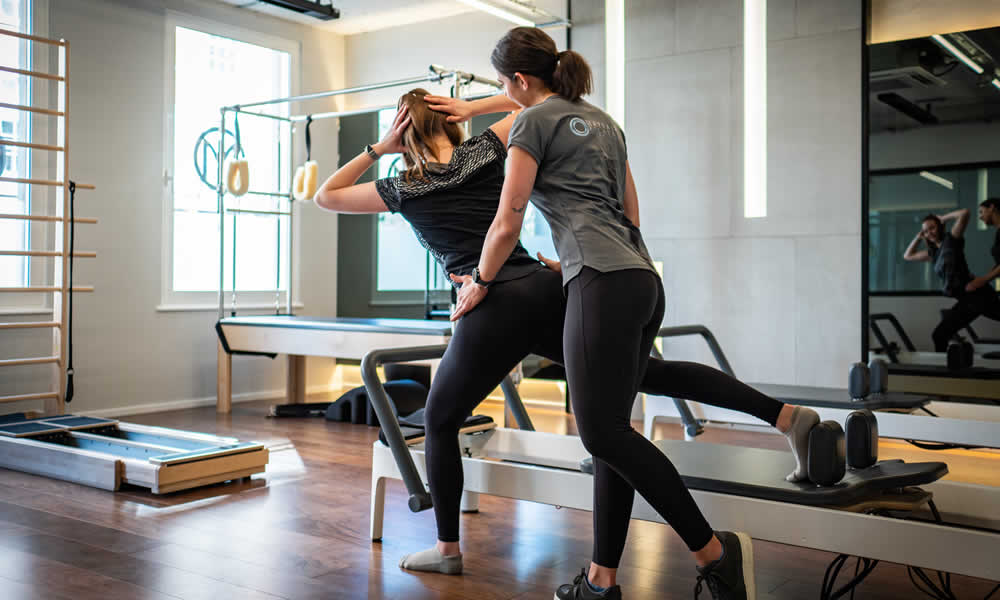 We need to fight the effects of modern life and Mayfair Pilates can help deliver this. We want to improve your spinal health and wellbeing by improving how you move and develop strength from within.
Our team led by Specialist Physiotherapists, will tailor a unique program to ensure good spinal health and wellness that will enable you to reach your training and life goals.
THE MAYFAIR PILATES DIFFERENCE
Mayfair Pilates is dedicated to helping you improve your body and maximise your wellbeing through the art of movement. We offer a holistic approach to full body wellness and deliver this through a personal and bespoke manner in our beautiful studio situated in Matt Roberts Evolution.
Our clinical Pilates Instructors are Specialist Physiotherapists and Pilates Instructors who use movement and Pilates in combination with their clinical expertise to rehabilitate, reform and sculpt your body. Our Expert Pilates instructors have an eye for precision and detail to ensure you get the best possible result for your time and energy. Our new state-of-the art facilities and close ties with Mayfair Physiotherapy make us leaders in the field. We keep our classes small (maximum of 4) so you get all the attention you need, and to keep you moving in all the right ways.
We help you learn movement strategies, and feel confident moving your body in a way that supports your wellness, strength and postural goals. The difference at Mayfair Pilates is our personal service, care, and attention to detail. Contact us so we can show you how you can transform and sculpt your body.
Please click here to read more about Mayfair Pilates.