Fitness Pilates
Reformer pilates and studio circuit pilates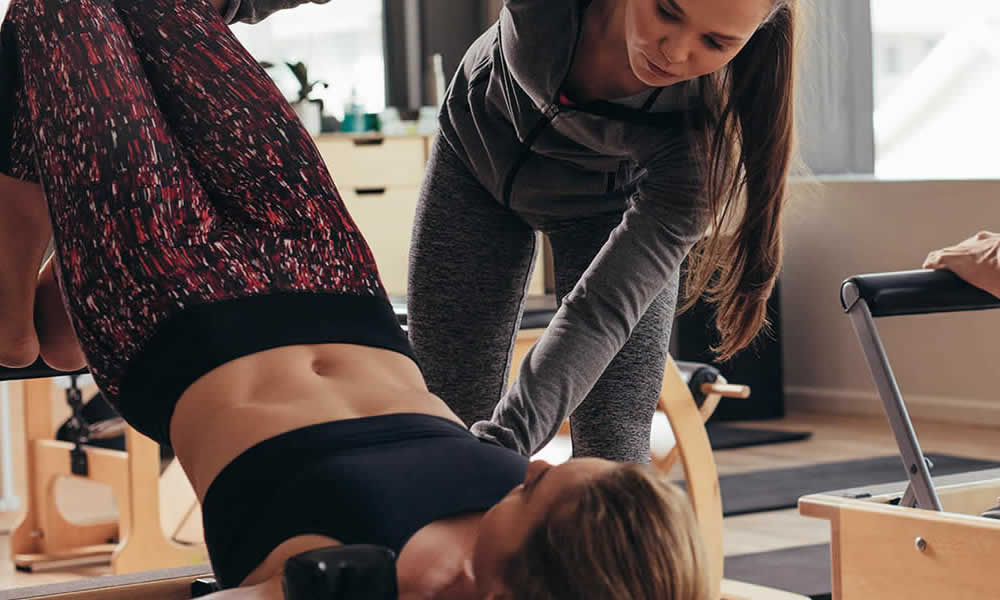 REFORMER PILATES CLASS 4:1
Your Pilates instructor will guide you through a 1 hour full body workout on our state of the art Balanced Body Allegro 2 reformers. Your instructor will take into account any preferences about what you'd like to work on in the class as well as any minor injuries that you may have. There is a maximum of 4 participants in this class which means that all participants will get ample supervision and tactile correction during the class to ensure perfect form with every exercise.
ABOUT THE CLASS
1 Hour
4 people on state-of-the-art Allegro 2 reformers
A Full body workout that considers your background and injuries
WHO IS IT SUITABLE FOR?
Anyone looking to add control and flexible components to their workout
Most injuries can be accounted for
WHY IS REFORMER PILATES FOR ME?
Help prevent injury
Improve your body awareness
Improve your flexibility
Improve your ability to do other exercise components
Work on any typical muscle imbalances present in modern day humans and desk workers
STUDIO CIRCUIT PILATES CLASS 4:1
This is a fitness based class run by our expert Pilates Instructors where the class rotates around various different pieces of Pilates equipment including the Reformer, Cadillac, Wunda Chair, Pilates Arc and Core Align. You will use different types of equipment and be challenged with a limitless repertoire of exercises. There will be a maximum number of 4 people per class.
ABOUT THE CLASS
1 Hour
Taught by an expert Pilates instructor
A fitness based class rotating between the different pieces of Pilates equipment in our studio, including the reformer, trapeze table (Cadillac), Wanda chair, Pilates Arc, etc
Expect to use several different pieces of equipment and challenge yourself with a limitless repertoire of exercises
A maximum of 4 participants per class
WHO IS IT SUITABLE FOR?
Anyone! Class levels range from Foundation to Advanced
Any injuries are always accounted for by our instructors
Varied ability: progressions and regressions are offered so that you're always working to your current capacity
WHY IS STUDIO CIRCUIT FITNESS PILATES FOR ME?
Offers a top to bottom full body workout
To add variety to your exercise routine
A chance to use specialist equipment