Clinical Pilates
Physio-led clinical pilates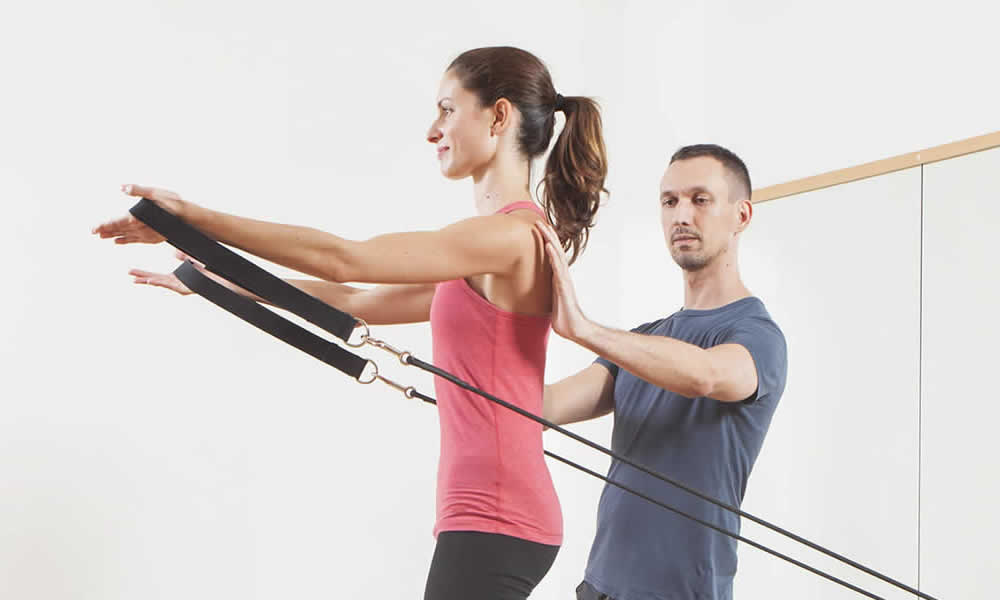 Just like a Pilates 1:1 or Physio-led exercise therapy session with less supervision. It is run by our Specialist Physiotherapists with a maximum of 4 clients led through a bespoke exercise session that addresses all that you need to be working on. You will be working on an individual program that your physiotherapist has designed for you based on your Assessment. You will be using a variety of studio equipment. We will be able to track your progress using our Reassessment tools.
WHO SHOULD DO A PHYSIO-LED CLINICAL PILATES CLASS?
Physio led 4:1 Pilates sessions are designed for people who need that extra bit of supervision with their rehab program. They are excellent for progressing back from injury and anyone who wants to achieve a specific targeted goal like a bike race or 10 km race. They can be very useful for pre and post natal ladies who need a closer eye watching over them.
WHAT ARE THE BENEFITS OF A PHYSIO-LED CLINICAL PILATES?
This is a class that can seriously progress you from top to bottom. It is a full body workout with multiple ways to progress or challenge the individual and can be very exciting as you get to experience all the different pilates equipment.
ABOUT THE CLASS
1 Hour
Taught by a physiotherapist
Maximum of 4 clients per class
Expect to be led through a bespoke exercise therapy session that addresses everything you need to be working on from your Initial Assessment
Using a variety of specialist equipment
Track your progress with Re-Assessment
WHO IS IT SUITABLE FOR?
Anyone who needs guidance with their home programme
For Rehabilitation and Prehabilitation
A physical goal, such as skiing, hike, competition preparation
Anyone looking to get back into regular exercise smoothly
For pre and post-natal. Exercises are tailored to the stages
WHY IS PHYSIO-LED GROUP CLINICAL PILATES FOR ME?
A more affordable alternative to our 1:1 sessions
A good transition from our 1:1 classes
Supervision: ideal to make sure you are doing the exercises correctly
Achieve your goals and recover quicker by focusing on what you need to, targeting more important components
We always teach a varied repertoire which keeps your rehabilitation and exercise therapy exciting and fresh