Nutrition with Nicola: Dietitians Week
Earlier this year we welcomed Nicola Marsh, registered dietitian and sports nutritionist to our team of experts at Matt Roberts Evolution. In honour of Dietitians Week, we'd like to take the opportunity to introduce Nicola to you.
Nicola is an experienced dietitian registered with the Health and Care Professions Council (HCPC). Nicola graduated from King's College London in 2012 achieving a First Class Honours
in BSc Nutrition and Dietetics and she also has an MSc in Applied Sports Nutrition from St Mary's University, Twickenham graduating in 2016 with distinction.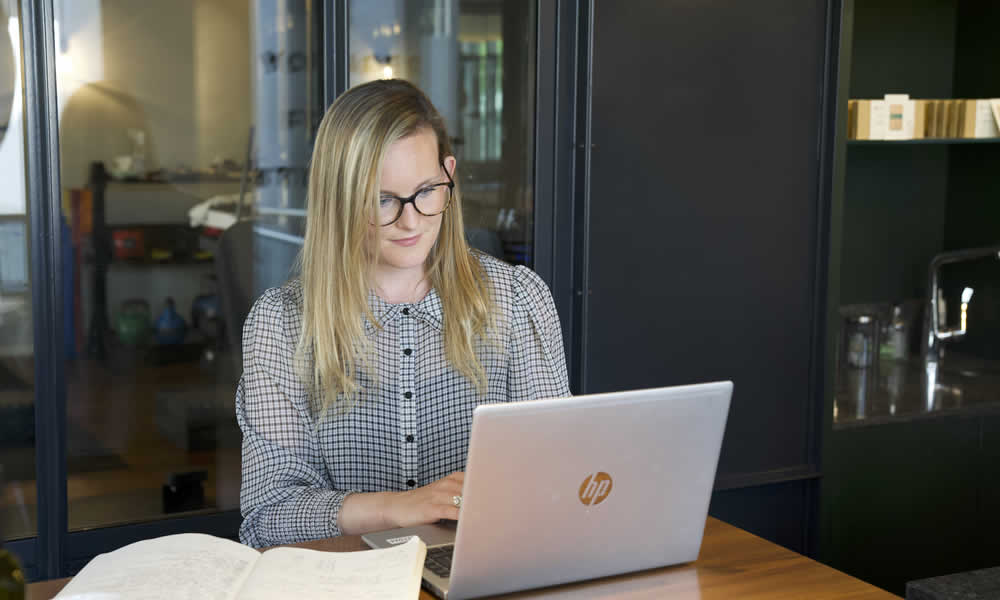 With varied experience across a range of clinical, sports and health & wellbeing settings both in the NHS and privately, Nicola is passionate about supporting people make realistic, sustainable and holistic lifestyle changes that lead to a happier and healthier way of life. By combining compassionate communication with evidence-based nutritional science, Nicola helps people improve their relationship with food, optimise their sporting endeavours, and achieve sustainable lifestyles through special clinical and behaviour change.
With years of training in Motivational Interviewing and a Diploma in Neurolinguistic Programming, Nicola is passionate about understanding what is important to the people she works with. Nicola's clinical and sports nutrition work has led to book chapter and journal publication, and she is frequently an invitational speaker and poster presenter at various clinical and sporting conferences.
Read on to learn more about Nicola in our recent interview!
Nicola, welcome to the team! Tell us how your career as a dietitian began?
Thank you! I'm delighted to be a part of the Matt Roberts Evolution team. When I left school I was in two minds as my interests were split between art and science, but I decided to go back to college to explore both further. I did an Art Foundation whilst also studying Biology A level and it was during this time I quickly discovered I felt more at home in a science lab and lecture theatre than I did in an artist's studio! With a passion for cooking and playing multiple sports, it only made sense to consider a profession like Nutrition and Dietetics. I graduated from King's College London in 2012 and began my journey as a budding band 5 dietitian in a large NHS teaching hospital, which is where my clinical practice and experience began. Over the next 6 years I gained experience in a number of areas including elderly care and general medical wards, gastroenterology, oncology and endocrinology, before finally settling in a specialist renal and complex obesity role.
What did you enjoy most in your NHS roles?
It was the behavioural element of my role that really caught my interests. Understanding how to have a helpful conversation became a real source of curiosity for me whilst in the NHS. Meeting people who are living with life changing medical conditions and dealing with the conflicting demands of life helped me to understand that my role is far more complex than telling someone how to eat. This is where my passion for motivational interviewing and my desire to understand the complex and interacting factors that influence our health and lifestyle came from. I believe there is no substitute for gaining experience within the NHS as a dietitian. I am grateful for the strong clinical basis it gave me as a foundation of my practice, as I draw upon it daily in private practice now.
You have been working outside of the NHS for a few years now, can you tell us a little bit about that?
Unfortunately, as you can imagine, time is a limited resource within the NHS, making it challenging to support patients make meaningful change. This inspired my leap into private practice and to explore other areas of dietetics such as sports nutrition, disordered eating and digital health technologies.
Before joining the Matt Roberts team, I worked for a private lifestyle change clinic in Chelsea for several years supporting individuals make significant lifestyle changes leading to a healthier and happier way of life for hundreds of people. I worked with a very inspiring team to develop an evidence based group online lifestyle change programme addressing multiple factors such as eating habits, activity levels, stress management, sleep and mindset. Having the opportunity to bring this programme to life and share it at the British Society of Lifestyle Medicine conference has been a real career highlight for me!
What is a common misconception about your role as a dietitian?
Sometimes Dietitians are known as the 'food police'. This couldn't be further from the truth. In my role, I'm passionate about supporting people in building a healthy relationship with food by cultivating flexibility and breaking down unhelpful food rules. Ultimately, no food is off limits. Mainstream media has been peddling a very unhelpful narrative around healthy eating for years, leaving many feeling confused about how food should fit into their lives. The truth is, there is no one size that fits all. My role is to help an individual identify what that looks like for them.
What can someone expect when they come to see you for a consultation?
During an initial consultation, I like to take the time to get to understand what is important to you, and to build up a picture of what makes up your multifaceted life and how food fits into that. We also use this time to do a comprehensive nutritional assessment, explore what nutritional and lifestyle goals you'd like to achieve, what the barriers or sticky points might be, and then start mapping out a plan of action together.
There is a growing body of evidence that suggests weight-centric practices contribute to a poorer quality of life, reduced health and wellbeing as well as weight stigma, which is why I always take a holistic view when weight is part of the conversation. I have noticed that this can take clients by surprise at times. Together, we'll explore the complex challenges you may be facing whilst identifying possible solutions so you can make sense of food and nutrition for your body, and work towards your goals. Throughout your nutrition programme, we'll explore effective nutrition and behavioural strategies so that you can develop your own tool-kit for life. Regular follow up consultations tend to be helpful, especially during the early stages of change, so that we can review your progress and make adjustments along the way.
Can you tell us what some of your clients are typically looking for nutrition support with?
There is no 'typical' client really. Individuals tend to come with a variety of different goals. For example, there are clients preparing for sporting events looking to optimise their performance and fuel the demands of their sport, and there are those wishing to change their body composition by losing body fat whilst maintaining or gaining muscle mass. Or we may explore dietary strategies to manage specific health concerns, e.g. to lower cholesterol or manage bloating and constipation.
I am also more and more frequently supporting individuals to improve their relationship with food, especially those who have been chronically dieting, as well as understanding and managing emotional eating. At Matt Roberts Evolution, we work alongside Mayfair Physiotherapy, which means I work closely with the physiotherapists and offer nutrition support to those recovering from injury or to optimise their musculoskeletal health. There is real variety here at Matt Roberts Evolution!
What are your top 3 tips for anyone looking to make a change to their diet?
Making any sort of change is difficult, and this is especially true of dietary change. With this in mind, my top 3 tips would be:
1. Don't believe everything you read on google (that doesn't just apply to nutrition!) – if it sounds too good to be true, it probably is.
2. When it comes to a healthy lifestyle, start with the basics: I'm frequently asked 'what supplement should I take?' or 'which food is the best?' or 'should I be fasting' and the basics
of healthy living are often overlooked.
Are you eating enough?
Have you got a varied diet?
Are you hitting your 5 a day?
Are you drinking enough water?
What's your sleep like?
How are you coping with stress?
Are you moving most days? And where are you at with alcohol?
3. Consistency is key: Focus on progress, and not perfection. To help with this, I suggest starting with 1-2 changes and build from there. You'll be amazed at how quickly progress is made.
And finally, when you are not at Matt Roberts Evolution, where can we find you?
I am a keen amateur athlete so when I'm not at Evolution you can find me training in the gym or playing Touch Rugby in the park. Following a 2 year hiatus thanks to Covid, international competitions have finally returned and I've been selected to represent England in the Senior Women's Division at the European Touch Championships this summer. I'm looking forward to that! I am also a proud owner of a rescue pup from Battersea Dogs' home so when I'm not at work or playing Touch, you'll find me hanging out with him in one of the many parks in South London!
To find out more about our nutrition services or how you can book in to see Nicola for a consultation, please get in touch with our client services team at enquiries@mattroberts.co.uk.