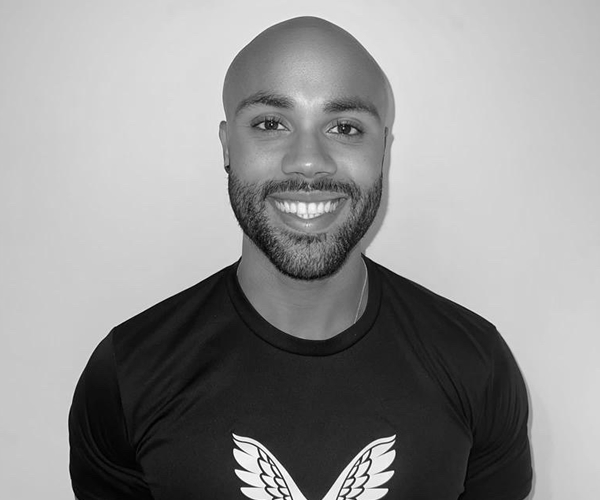 Jordan Brown
Head of Personal Training & Nutrition
Areas of Expertise
Head Nutritionist and Senior Personal Trainer
Body Transformation Specialist
Men's Health Fitness Model
If you want to focus on adding lean muscle and looking good for it Jordan is your man. As an established & published fitness model he has appeared in Men's Health, as well as shooting for companies such as Nike and Powerade to name a few. As head nutritionist Jordan uses a behaviour-based model that emphasises skill building, daily practice and a progressive series of actions. This approach is extremely effective when attempting to change an individual's lifestyle and habits for the better.
Never one to shy away from a challenge, Jordan competed as a physique athlete in the extremely popular Miami Pro to further push the boundaries of what he perceived his body was capable of and he looked pretty damn good for it!
But his main objective was to achieve a greater understanding of the journey his clients go through when training to achieve their goals, as well as the inevitable knowledge gained from this process.
Jordan's father and uncle were both professional basketball players, which instilled his motivation to succeed, push the limits and constantly exceed the expectations that had been ingrained in him. Naturally, he played basketball from a very young age, and has represented the north of England.
To find out how you can train with Jordan, please get in touch with our client services team at enquiries@mattroberts.co.uk.
Client Testimonial
"Jordan has taken me on an incredible journey of re-discovery of self and wellbeing through his highly effective life coaching and nutritional knowledge and advice. I came to Jordan having yo-yo dieted for 5 years, believing there was no solution for my increased weight, lack of energy and general malaise. I have felt hugely supported every step of the way. Jordan builds my confidence, self awareness and ability to master new habits in a peaceful and controlled manner, but with a lightness and humour which makes it all seem possible – and it is!"
Fiona
Total weight loss: 41lbs
Timeframe: 23 weeks