Medical Wellness
Our Wellgevity experts, Dr Tamsin Lewis, Dr Leah Austin and our on-site Nurse, Michelle Gundry, are on hand to do a dive deep into your health, wellbeing, energy, vitality and longevity as a key part of ensuring we can make you become the best version of yourself.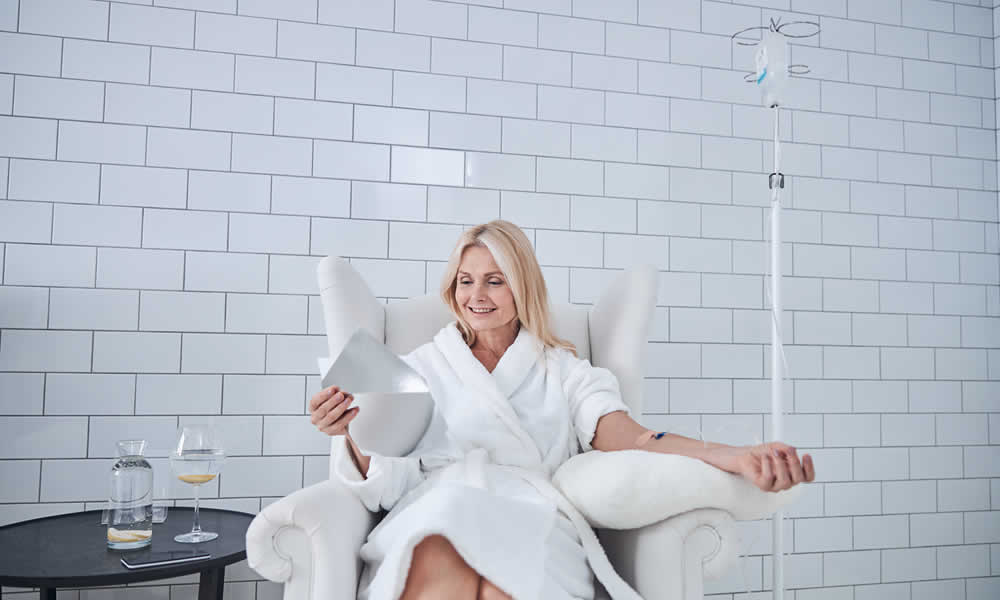 Every client undergoes a blood analysis upon starting a programme of work with us, so we can assess where specific changes can be made to exercise and dietary plans. Our goal is to make you live healthier, longer and more active lives by attaining and maintaining the status quo of your primed working system.
The Medical Wellness team offer the following IV nutrient therapy via infusions and shots to help you feel refreshed, re-energised and revitalised.
Wellness Myers Formulae – the IV cocktail that started it all! Just the right blend of vitamins, minerals and antioxidants to boost the metabolism, fight the signs of aging and promote optimum health and wellbeing.
Glutathione – considered the master anti-oxidant in each cell, glutathione increases energy levels, detoxifies the liver and boosts vitality of the body and mind.
Immune Booster – the best way to reboot your immune system's performance!
Athletic Performance – a performance boosting cocktail packed with energising B-vitamins and amino acids.